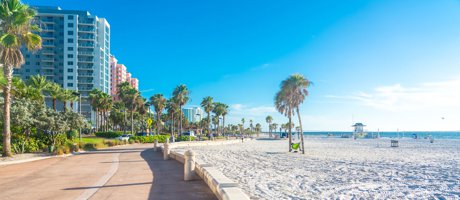 Have you thought about moving to the Sunshine State? You're not alone! Every year, Florida attracts thousands of newbies to its sandy shores. And it's not hard to understand why.
Read more to learn why you should consider making a move to Florida.
Sunny and warm atmosphere
The weather is one of the most apparent reasons everyone migrates to Florida. With more than 200 sunshine-filled days a year, the Sunshine State offers travelers warm and sunny weather.
Although the summer seasons can get hot and humid, Florida seasons tend to stay mild and warm. And those living in the southern portion of the state will likely never need more than a sweater during winter.
With so many warm days a year, residents can spend more of their time outdoors exploring what the state has to offer instead of wasting away indoors.
Beaches all around
Ever heard the saying "life is a beach"? Well, life really is a beach in Florida. Residents have access to the world's best and most beautiful beaches.
Some well-known and award-winning beaches in Florida include Sarasota's Siesta Public Beach, Clearwater Beach, Pensacola Beach, Delray Beach, Panama City Public Beach, and more!
Cultural Diversity
Cultural diversity is something that runs true in Florida. You'll find people of every age, religion, and background imaginable throughout the state.
In addition to those born and raised in the Sunshine State, many residents include travelers from different states who moved for the weather, job opportunities, and tax benefits.
This diversity is one of the reasons why Florida is such an exciting place to live.
Activities both indoors and outdoors
Thanks to the 200-plus days of sunshine a year, there's no shortage of things to do in Florida.
Residents can spend most of their time outdoors partaking in everything from water sports to cultural experiences.
They even have access to several attractions such as Disney World and Universal Studios.
Along with beaches and attractions, there are golf courses, nature hikes, diverse restaurants, and so much more.
It's a vacation where you live
When living in Florida, you never have to travel to get a vacation. The state's many beaches, theme parks, and attractions leave many vacation opportunities for residents.
From the lack of state income tax to the sunny weather, there are many reasons to love calling Florida home.
If you're thinking about making a move, talk with a relocation consultant today!